Being pregnant brings numerous challenges you should handle. One of the biggest issues is having to change your clothes as the months go by. Shoes aren't the exception.
While you are pregnant, your feet swell more and more and soon your old shoes won't fit. Not to mention that it's risky to continue wearing your high heels because you need to remain stable and maintain your balance while walking and they aren't really good for this.
So, what do you do? You buy new ones, of course. But with a catch; they should make you feel comfortable and enable you to move around without any pains.
Don't worry; perfect shoes for pregnant women exist. And in 2019 they are more fashionable than ever. Are you ready to find out everything you need to make the right choice? Then, read on!
Things to Consider Before Buying
Be careful when you choose shoes to put on during your pregnancy. To assist you with this, here are some things to have in mind:
Slip-on shoes – Nothing beats the slip-ons when it comes to putting shoes on quickly and without any difficulties. Your swollen feet can go in and out smoothly and you shouldn't worry about lacing them.
Techniques to lace – If you still want to wear shoes with shoelaces on them, there are some easy and quick techniques to lace. Criss cross, straight bar, and quick tight lacing are only a few of them.
Stability and comfort – It's important that you don't slip while walking and that you don't feel any discomfort. That's why, you should find shoes that have arch support, low heels, and preferably rubber soles because they are known to reduce the risk of losing balance.
Spaciousness – Another vital thing is to get shoes with enough space for your swollen feet. You don't want to cram them inside and make them feel too tight. A handy solution for this would be purchasing shoes that are a half or full size larger than your usual ones.
Top 7 Best Shoes for Pregnant Women You Should Check Out
Now, let's look into the top shoes for this year.
Skechers
Skechers belong in the slip-on shoe category, so no lacing issues with these. Some other pluses include great arch support as well as their light weight. What's more, even women, who aren't with child and are on their feet constantly throughout the day, wear them.
Toms Slip-Ons
These are absolute classics. Not only do they look nice but they are very secure to walk in without worrying that you'll fall. What makes them even more appealing is the fact that you can just slip in your feet and start walking. The numerous designs and colors are a plus for most women, who are striving to appear trendy and feel safe at the same time.
Bearpaw Boots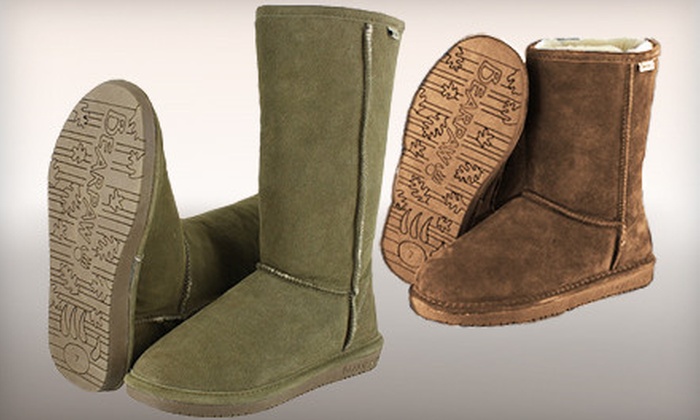 Don't they look cute? The bearpaw boots are suitable for every pregnancy stage as they have flat soles and keep your lower leg tucked inside. Aside from warmth, you are given the needed support, as well. No matter the occasion, they fit many clothing combinations among which are dresses, denim pieces, and even more casual skirts or trousers. This is thanks to the various colors they come in and their contemporary appearance. So, future mamas, once winter comes, you know what to buy.
Vans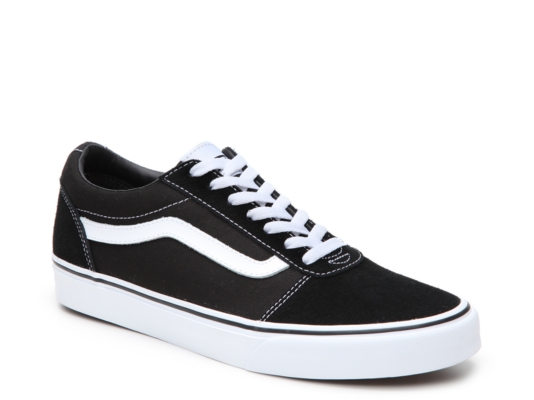 Do you want to be cool and fashionable while carrying your baby? Then, vans will definitely keep you in the fashion game. They're affordable shoes that work like classic slip-ons, but with a great amount of interesting and unique designs. Not to mention that they're very soft on the inside and are made of textile that lets your feet breathe.
Ballet Flats
Ballet flats are great for wearing at your workplace as well as at more formal events. Manufacturers like Aerosole make them with very small heels to enhance the design, which is classical over all. Also, the heels absorb the shock and enable you to maintain the right posture. If you wear them throughout the whole day, know that some of them contain memory foam to prevent pains.
Clogs
Yes, clogs don't look very stylish to many women, at least for regular outings or going to work. Nevertheless, they're one of the most comfortable and stable shoes not only for pregnant women but for every woman that spends a great portion of her time standing on her feet.
Sneakers
Of course, sneakers are always cozy to wear. And there are some very fashionable ones on the market today. They can be bought in multiple sizes, designs, and colors with foams that increase their flexibility and prevent your feet from swelling as well as soles designed to keep you safe from slips and falls. Also, did you know that you can buy shoelaces online and change them at your convenience so that you sneakers look different every time?To make it even easier for pregnant women, the big companies like Nike and Skechers begin to introduce no-tie shoelaces, too.